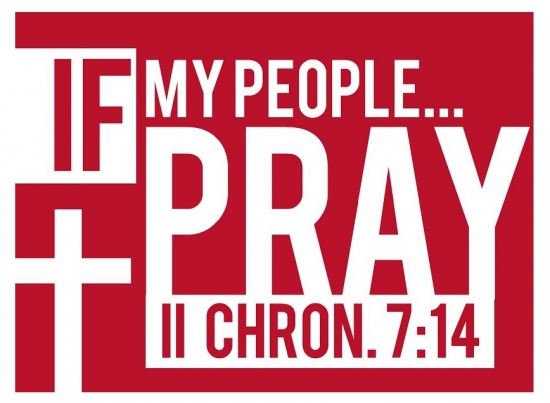 Our PRAY signs were born of a desire to equip Christians with a way to express their common interest in seeing our nation turn back towards God and his principles.

2 Corinthians 7:14 states "If my people, who are called by my name, will humble themselves and pray and seek my face and turn from their wicked ways, then will I hear from heaven and will forgive their sin and will heal their land."
The first printing of the 1,000 signs were quickly distributed around the city of Murphysboro. Soon there was a need for more, and a second batch of 1,000 was printed. This time the word PRAY was printed on both sides along with the new scripture reference. They serve as a reminder to Christians of where our strength comes from and our only hope for our country and our world.
Signs can be picked up at the church office at anytime, or a sign can be mailed to you by calling the church office.