Meet our New Pastor, Nathan Borish and family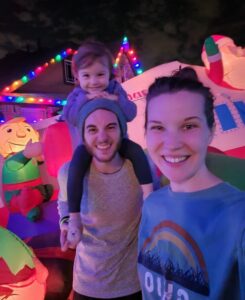 It is with excitement and much prayer at seeing God's will being done, that FBC would like to announce that Pastor Nathan Borish has been selected as your next pastor beginning on March 1, 2022.
Nathan comes to us after having served on staff at Southside Church of Christ, Washington Court House, Ohio.
Nathan is married to Joy. They have a 2 1/2 year old daughter named Ari, and baby number two is due in mid April.
Nathan is a young man, wise and mature beyond his years. He spent the last 15 years of his life preparing, training, and being mentored. He is spiritually gifted for the position and feels called by God to this position at our Church. He relates his ministry life experience to Timothy.
Nathan strives to live a life above reproach, being an example to all people, and working to reflect Jesus and share Christ's love. He is faithful and gentle to his wifeof six years and manages his home and family well, seeking to raise their daughter and all future children in the ways of the Lord! They currently live on a small two-acre homestead with a garden, fruit trees, chickens, three dogs, and a large parrot. They live humbly and enjoy having guests in their home.
We believe and trust he will teach the Truth of God's Word. We are looking forward and praying that he will have a long and successful ministry here at FBC.